Finding a fantastic site to enjoy poker on from within the United States is not too difficult, but with the country's different states all allowing different operators, it can often get a little bit messy for poker fans from the US. In the following article, we are going to provide you with all of the information that you need regarding online poker in America. So, please keep reading to broaden your knowledge.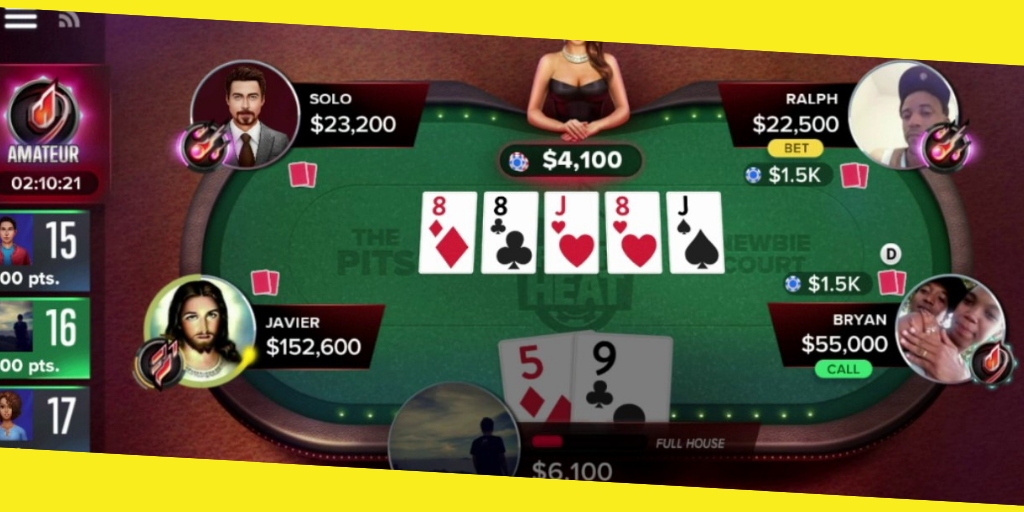 Online Poker and Poker Rooms in the US
Gambling on poker is very popular in the US, with US poker sites having to meet the demands and expectations of millions of people across the land. There are many poker sites that would be worth your while opening an account with, but the sheer number that is available can make it a bit difficult to find the right one for you.
No matter whether you are an experienced poker player or totally new to the game, there is a chance that you will need a bit of help trying to find the best site for you. It really all depends on what you are looking for. For example, perhaps you are looking for a site that has lucrative bonuses, and that is totally fine. However, you definitely should not overlook the number of games on offer, the legality of the site, the betting limits, the different payment options on offer, or the reputation of the poker room.
Below we have given you 10 poker sites that we highly recommend you take a look at:
888poker
PokerStars
GGPoker
Unibet Poker
Betsafe
Bet365 Poker
William Hill
Betsson Poker
Run It Once Poker
Betfair Poker
If you decide to register with one of these sites, then we guarantee that you will have a fun poker playing experience.
What is the Legal State of Online Poker in the United States?
The legal state of online poker in America is not as clear as you would expect. To give a proper answer to the above question, we need to have a look at the gambling laws.
To start with, gambling in America is something that is regulated on a federal, state, and local level. At the time of writing, the regulations allow each state to construct their own laws when it comes to online gambling.
Some states have already made online poker legal, which includes the likes of New Jersey, Pennsylvania, Nevada, and Delaware. In the aforementioned states, online operators have to sign licensing contracts with brick and mortar casinos if they want to launch an online poker room, and many of the big names have done this already. There are plenty of other states that are now following them and applying for online gambling and poker licenses as a means to legalize the whole market. By doing this, each state will gain extra taxes and can ensure that their citizens have a safe and fair gambling experience. States such as West Virginia and Michigan have passed the necessary laws already, and the first poker sites in these states will be rolled out at some point in 2021.
How to Play Poker Online in the US
With online poker sites being on the rise, locating a poker site online in America is something that should be pretty easy. However, there are some factors that you have to take into account and a few steps that you need to do before you can start getting a slice of the action.
Check If It Is Legal to Play Online Poker in Your State
The first thing that you need to do is ensure that your state has legalized playing poker online. The states that have legalized it completely are:
New Jersey
Michigan
Nevada
Pennsylvania
Delaware
West Virginia
If you are playing from one of the Delaware, New Jersey, or Nevada, then you can already participate in poker tournaments that have large prize pools. If you are in West Virginia or Michigan, then you will be able to do so very soon. We feel that it is necessary to add here that you do not have to be living in one of these states permanently in order to play poker online. You just have to be present in one of them while you are playing.
Choose the Best Site for You and Open an Account
Once you have checked to see if it is legal to play poker in your state, then next thing you have to do is find the best online casino for you. Remember that you need to consider the following when you are making your choice:
Betting limits
Types of games available
Payment options
Customer Support
The sites that we listed above for you earlier can provide you with all of the above. Once you have made your choice, you will have to complete the signing up process where you will need to provide the site with personal information such as your name, date of birth, email, and address. You will also be required to complete a verification process so the site can be sure that you are who you say you are. You will have to provide them with a copy of an identification document and bank statement or utility bill.
Deposit Money in Your Account
Once you have done the above, you need to choose one of their deposit methods and make your first deposit. The US poker sites that we gave you above offer generous deposit bonuses that you can claim while making your first deposit. Once the money arrives in your account, which is usually right away, you can start playing your favorite poker games.
Regulated Poker Sites in the US
As we mentioned above, all US states can regulate gambling however they see fit. The first gambling laws in the US came into being in the 19th century, and a number of bills have been enacted since then. One of the first gambling laws that applies to online poker is the 1961 Interstate Wire Act – this act prevented any type of payment or information exchange across state borders that had something to do with betting on sport. It then spread to other types of online gambling, including poker.
Back in 2011, huge changes started to occur after the US Department of Justice decided to reverse the Wire Act and made it applicable to just betting on sports, including single-game betting and parlay bets. This decision made it possible for states to start legalizing online poker again.
Offshore Poker Sites
Some sites might tell you that it is possible to play at offshore online poker rooms, but this does not mean that it is safe or legal. In fact, the majority of offshore poker sites are licensed or regulated by the best gambling jurisdictions, nor do they make use of the latest security technology. Additionally, you can have no guarantees that your personal information and bank details are secure from third parties. Therefore, it is a wise decision to take a look at the sites that we mentioned above so that you do not end up having any money stolen.
Problem Gambling
Problem gambling is something that should not be taken lightly and there are plenty of Americans who have gambling issues. This is why it is vital that online poker sites have great responsible gambling policies in place and work alongside regulatory bodies such as Gamble Aware, National Council on Problem Gambling. and AMA Responsibility in Gaming. By doing this, the negative effect of gambling can be significantly reduced.